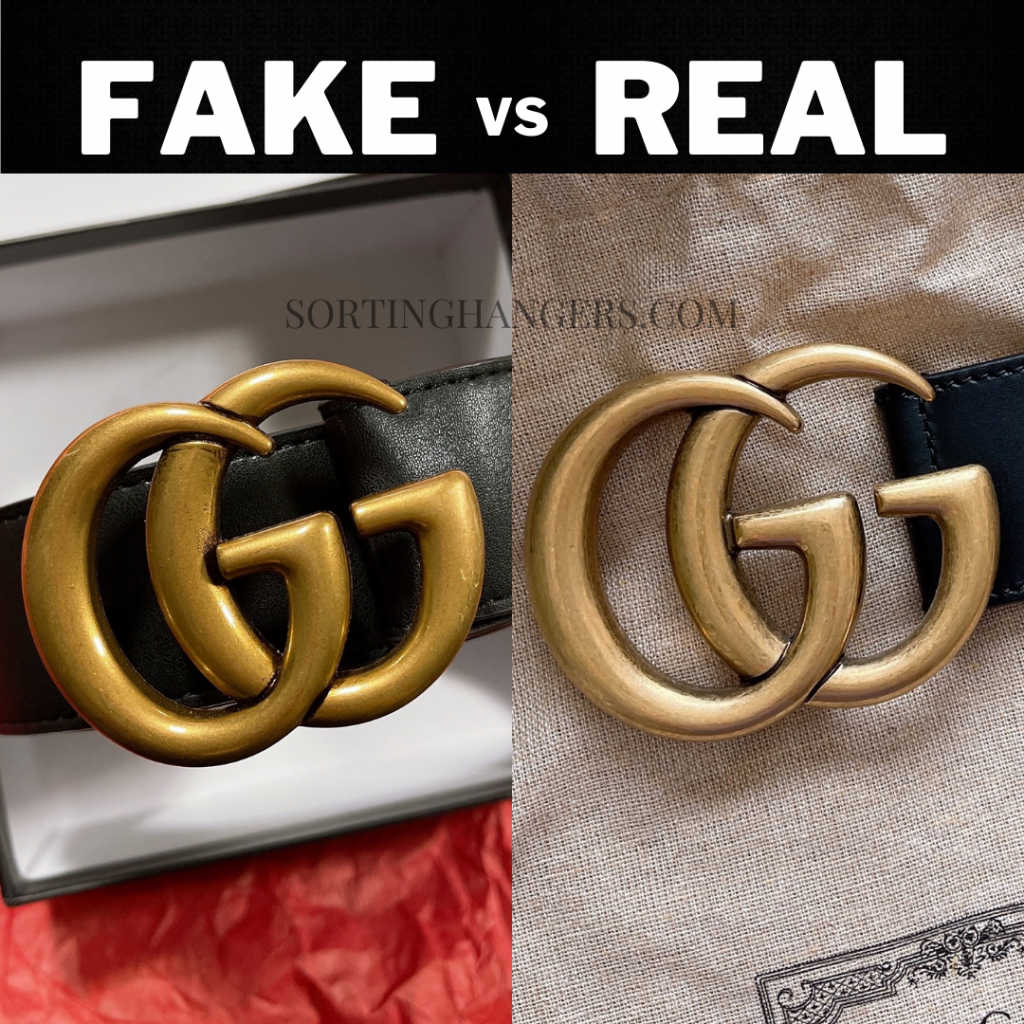 In this guide, you will learn how to spot the difference between a fake vs a real Gucci belt and things you should do to avoid getting scammed online.
How to spot a fake Gucci belt?
I'm going to start by saying – unless you buy the Gucci belt at a Gucci store or Gucci website odds are, it's fake. But you can always check luxury consignment online stores like Tradesy, TheRealReal, ThredUp, or trusted Instagram sellers. Make sure to ALWAYS check their reviews and return policies before you buy.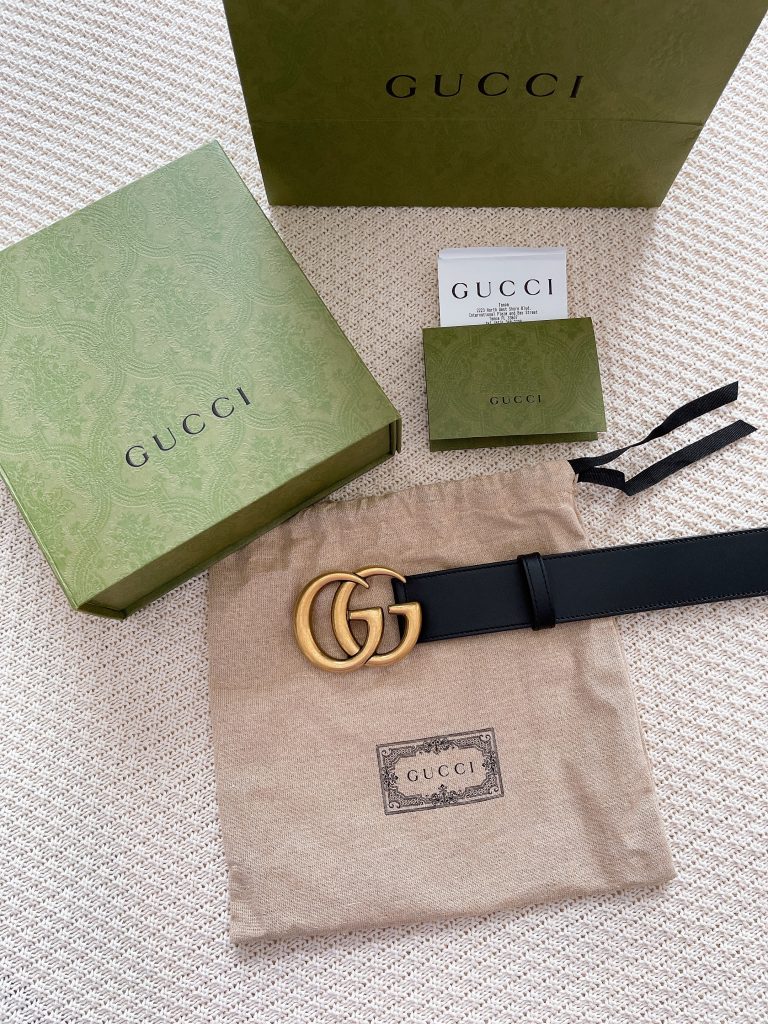 Proof of Authenticity – this is the number one rule of thumb when you buy luxury items. The assurance that the item you are looking to buy is real. So make sure to ask for the original box, dust bag, and receipt if possible. I know it's not always the case but wouldn't hurt to ask. It's the best way if not, the only way you can assure that the belt is 100% authentic. But beware because some belts may come in a box and a dust bag but are fake.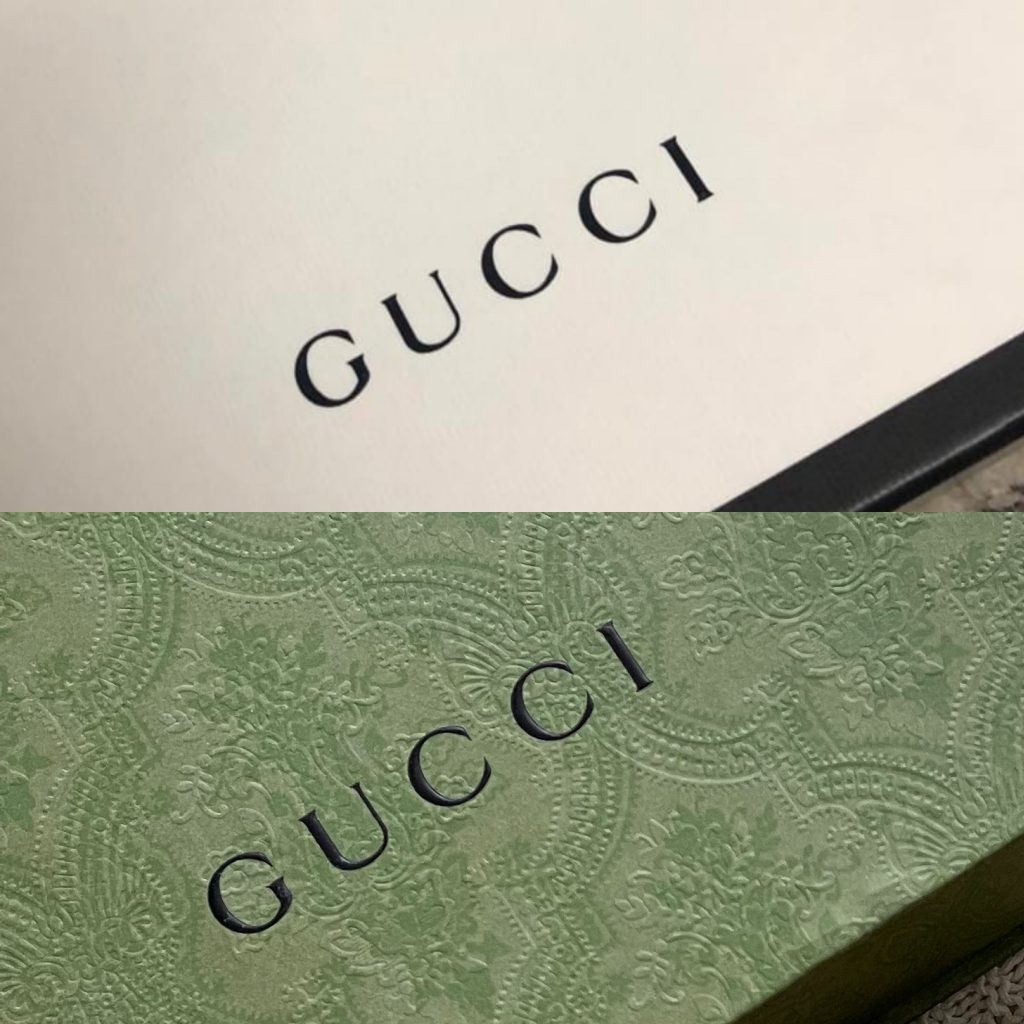 So far, I've seen two boxes that the Gucci belt comes with, a white and black box (online purchase) and a green box if you purchase at the store. Pay close attention to the color of the box, the letters, and their spacing. GUCCI written on the box must be embossed and the color of the box and dust bag must be off-white. Also, the Gucci patch in dust bags must not have extra stitches around it.
Gucci Stamp – authentic Gucci belts have a stamp engraved on the inside portion of the belt. The stamp must have a GUCCI trademark, made in Italy, and the serial number printed in clear and neat format. The stamp should also have to be readable and not washed out even the belt has been used for years otherwise, it's fake.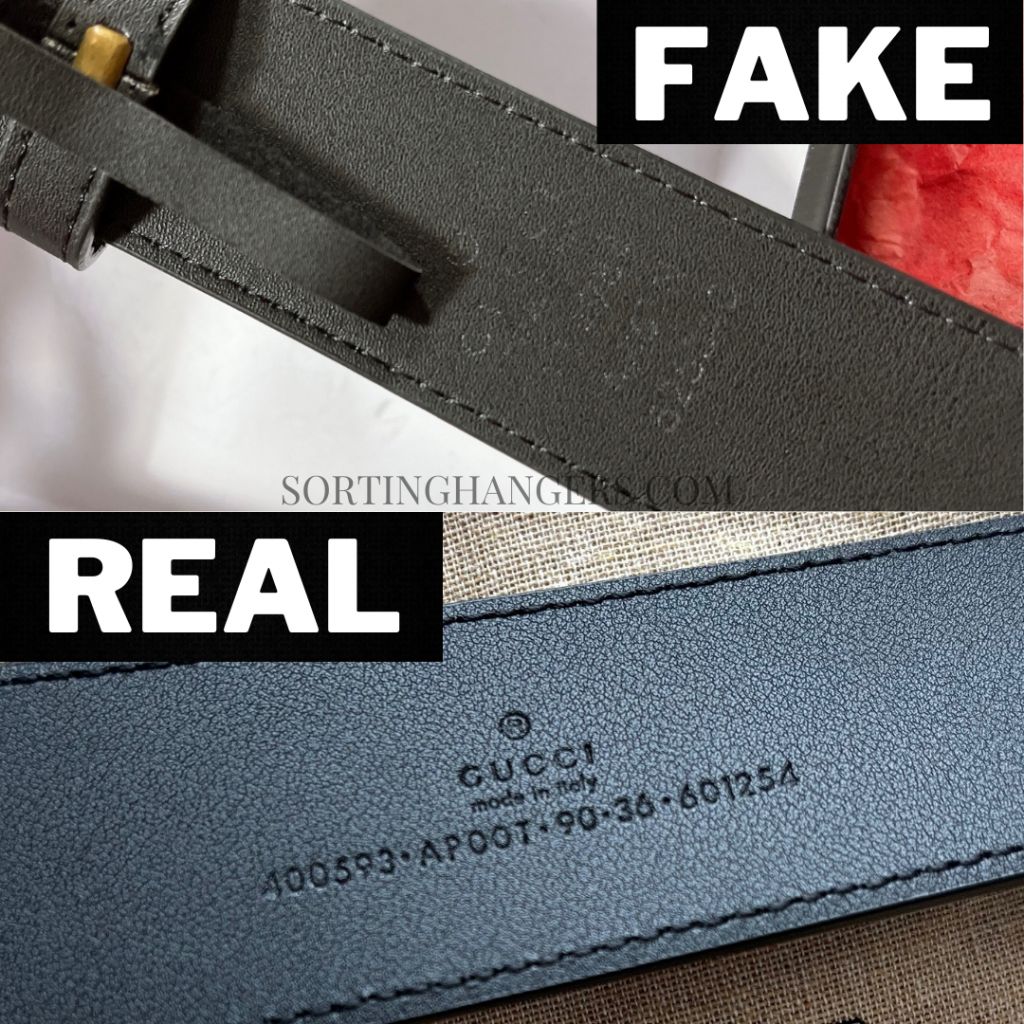 Serial Number – authentic Gucci belts have unique 19 to 21-digit numbers. These numbers are part of the Gucci stamp engraved located near the buckle, while some are located towards the center of the belt.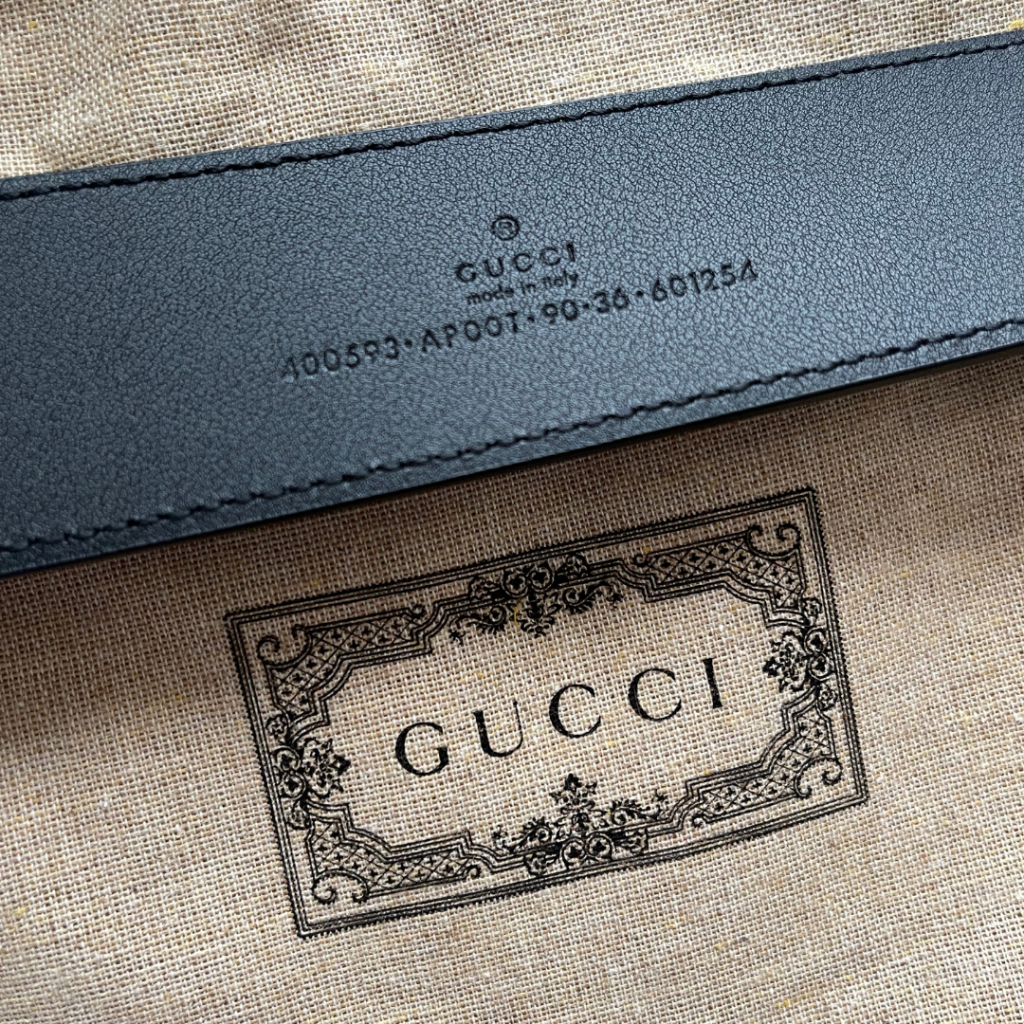 Using the belt's serial number 400953 AP00T 90 36 601254 as an example.
Go to https://www.gucci.com and type 400593 AP00T in search. A window like the one below will show results.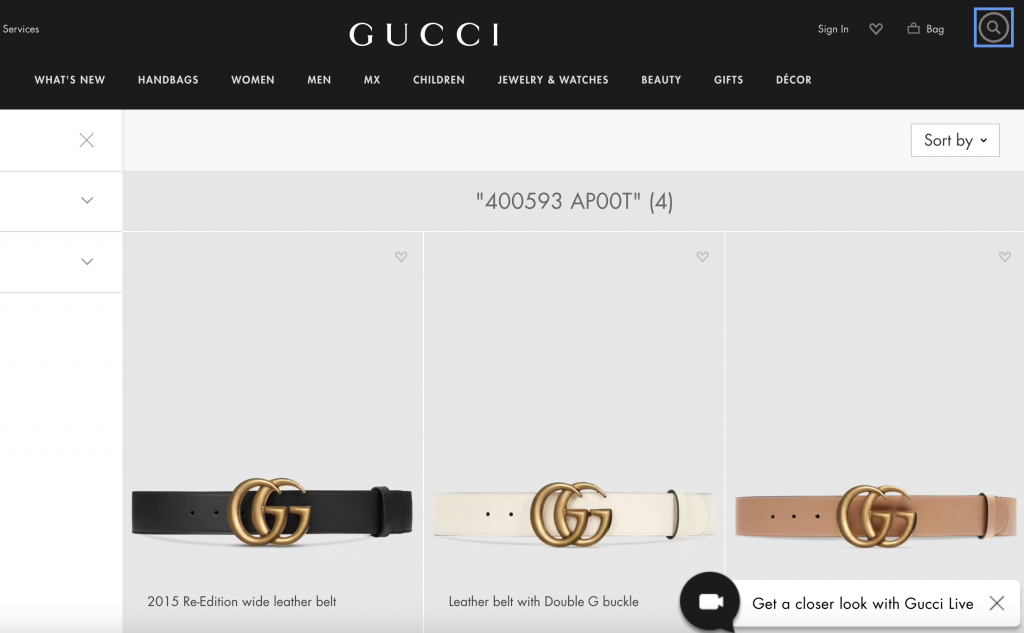 The first 11 digits 400953 AP00T indicate Gucci's supplier code for a specific style. The number 90 indicates the size in centimeters, and the number 36 indicates the waist size in inches. The last 4 or 6 digits represent the color for specific items.
Stitching – if you are into luxury items, you probably know that aside from serial numbers, stitching is one of the most effective ways to check authenticity. It's very common in bags, shoes, and even belts! The reason why these luxury items are priced high is because of the amount of time and effort to make them. You are paying for high-quality items, so the craftsmanship is impeccable. Authentic Gucci belts have perfect stitching, straight across, neat, not slanted, and the same size as every other stitch.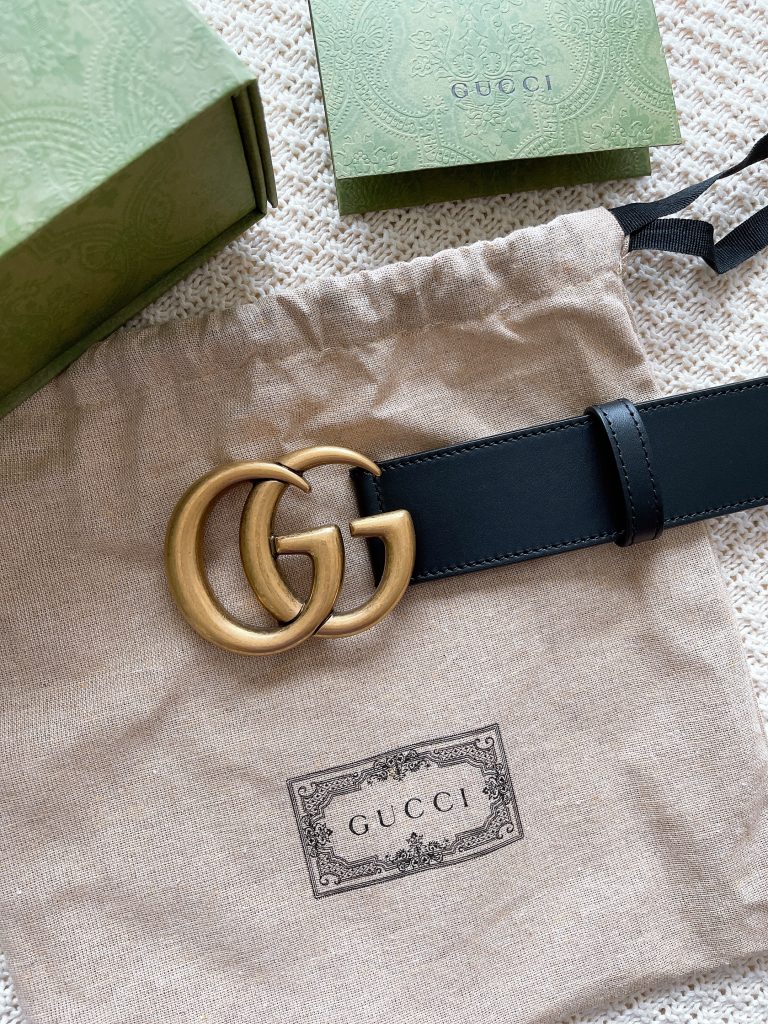 Made in Italy – all authentic Gucci products are made in Italy so if you see one that says otherwise, it's fake.
Buckle Emblem – this is a tricky one because people who make knockoffs are getting better at copying the real ones. But one noticeable thing is the color of the belt, authentic Gucci belt is more bronze (brass) in color while the fake one is more golden.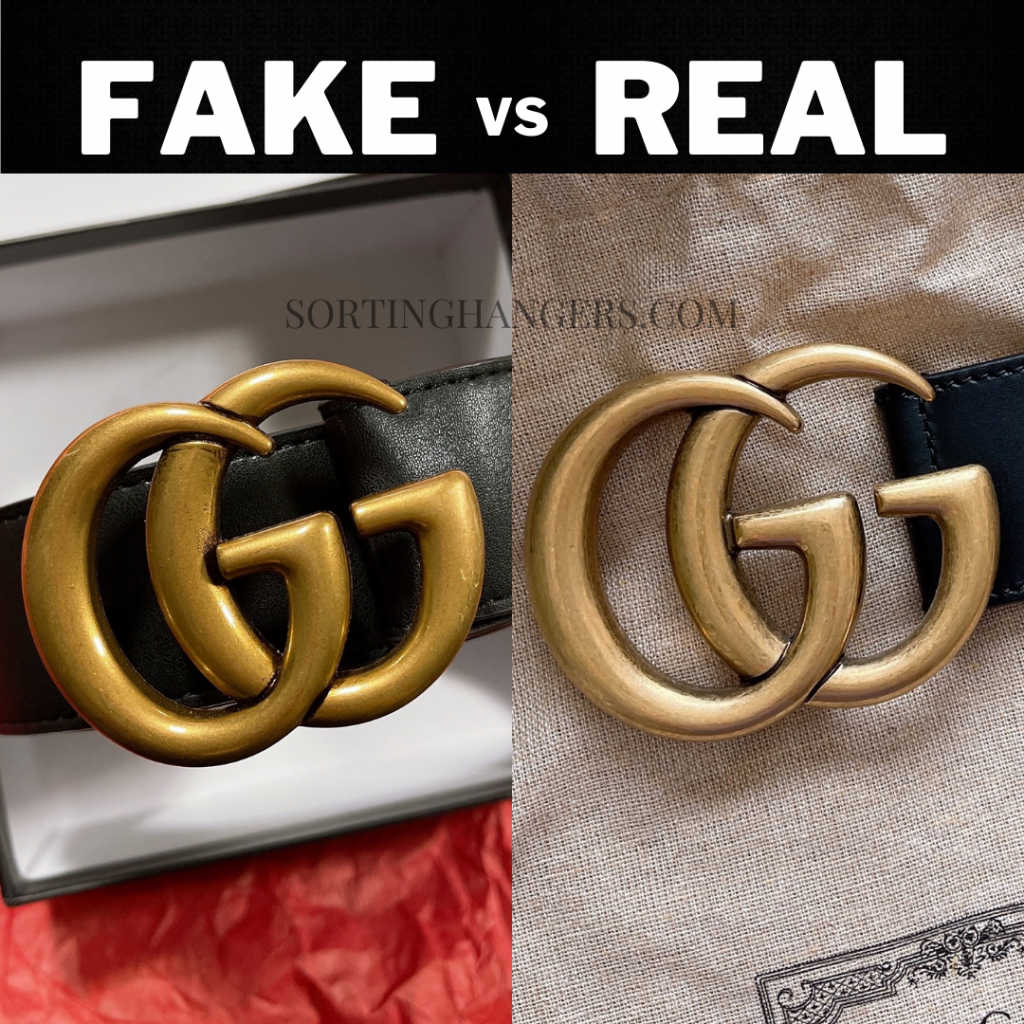 Fake belts have buckles clipped, while authentic Gucci belts have buckles soldered to the belt. Also, notice that the G buckle is thicker and the belt buckle pin is too big on the fake Gucci belt.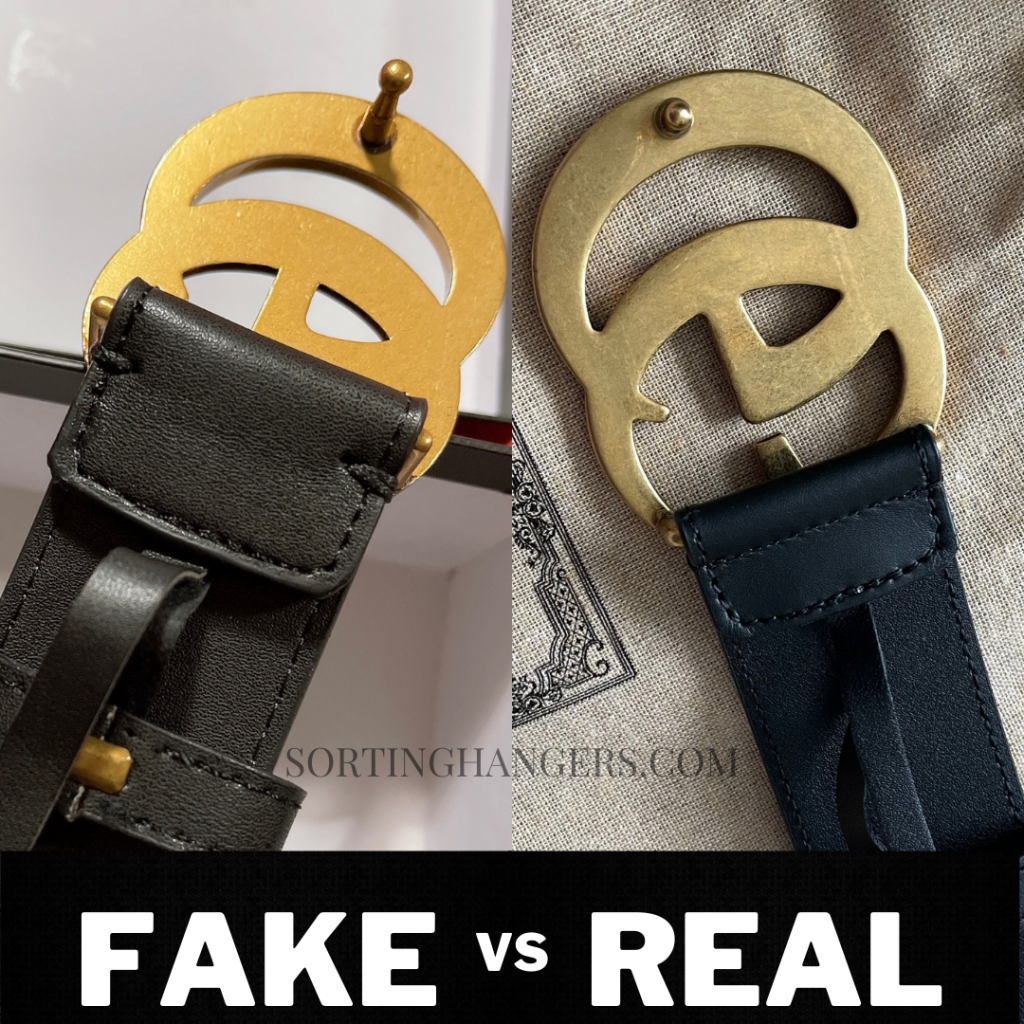 Leather – there's not a lot to check when it comes to the leather aspect but pay attention to the leather finish. Authentic Gucci belts are more matte-looking and high-quality from the get-go.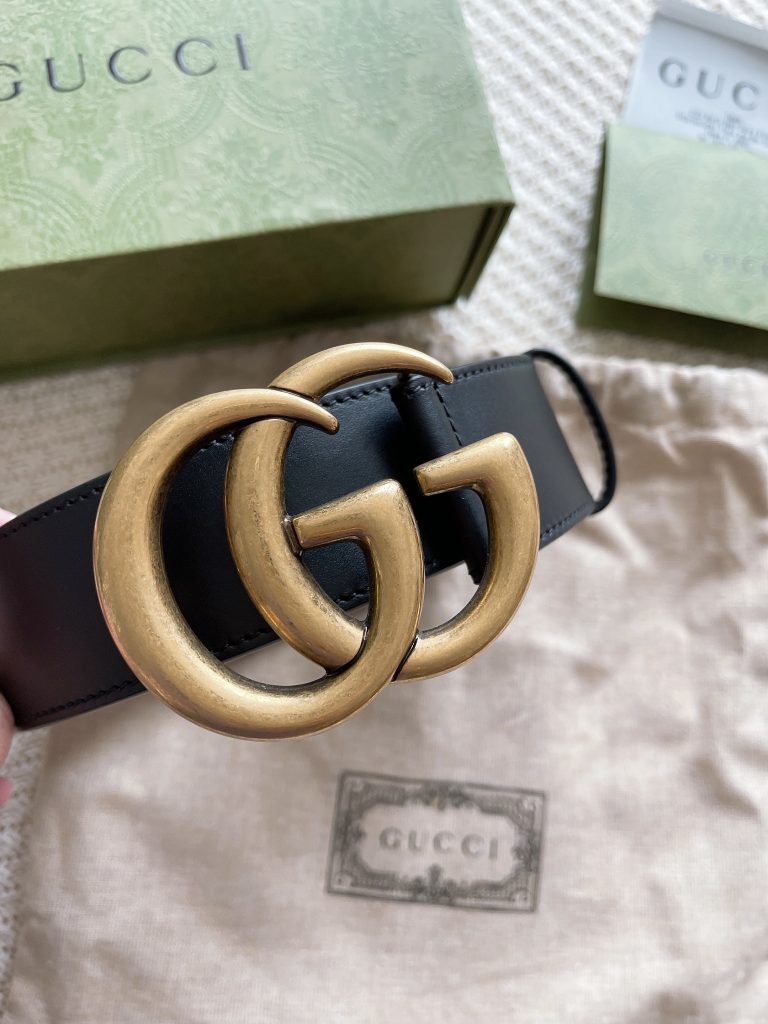 Try an online authentication service. Ease your worries when buying a belt or any luxury items. Real Authentication is an online luxury, designer authentication service that will help you authenticate luxury items at a base price of $30. They can determine if the item is authentic, or counterfeit based on the images submitted to them.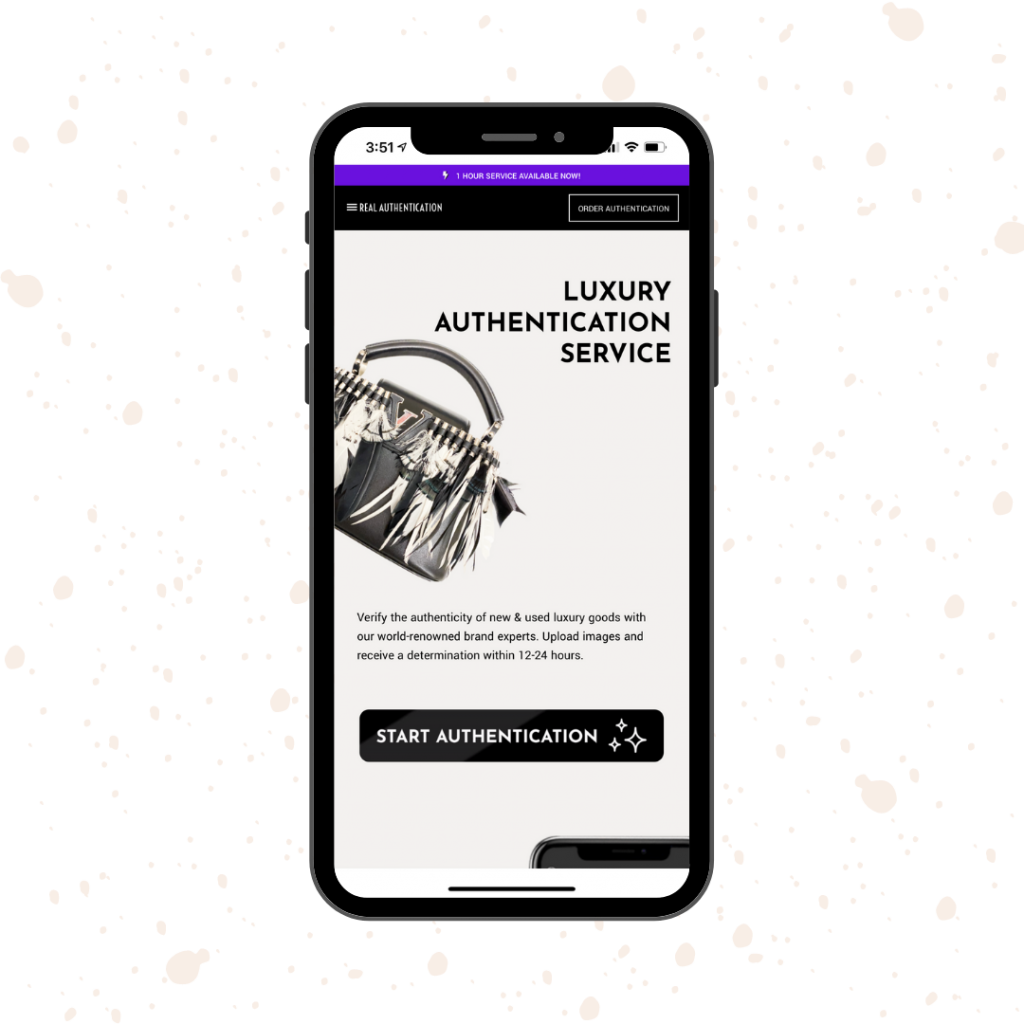 So, you have the money to buy a Gucci belt but not enough to buy a new one, I suggest, it would be better to just save your money and wait until you have enough. And if you want it,  I think a few bucks more is worth it for your sanity.
How much does an authentic Gucci belt cost?
If you buy a used belt, you can get it for $300-$450 at most. A new one at the Gucci store retails for $470 + tax, not much of a difference if you ask me, though when you buy in-store you get to experience luxury shopping and peace of mind.
Note: As of this writing, with inflation on the rise thus Gucci's price has gone up in 5 months from $470 to $490 for a 1.5-inch belt.
Gucci Belt Sizing Guide
Gucci belts come in 3 width sizes, narrow (0.75"), medium (1'), and wide (1.5") for both men and women. Technically, the 1" is the men's version but Gucci added it to women's as well.
I have the Gucci Double G Marmont belt in black with antique brass hardware in a 1.5-inch width (size 90). I am typically a size 28-30 in jeans.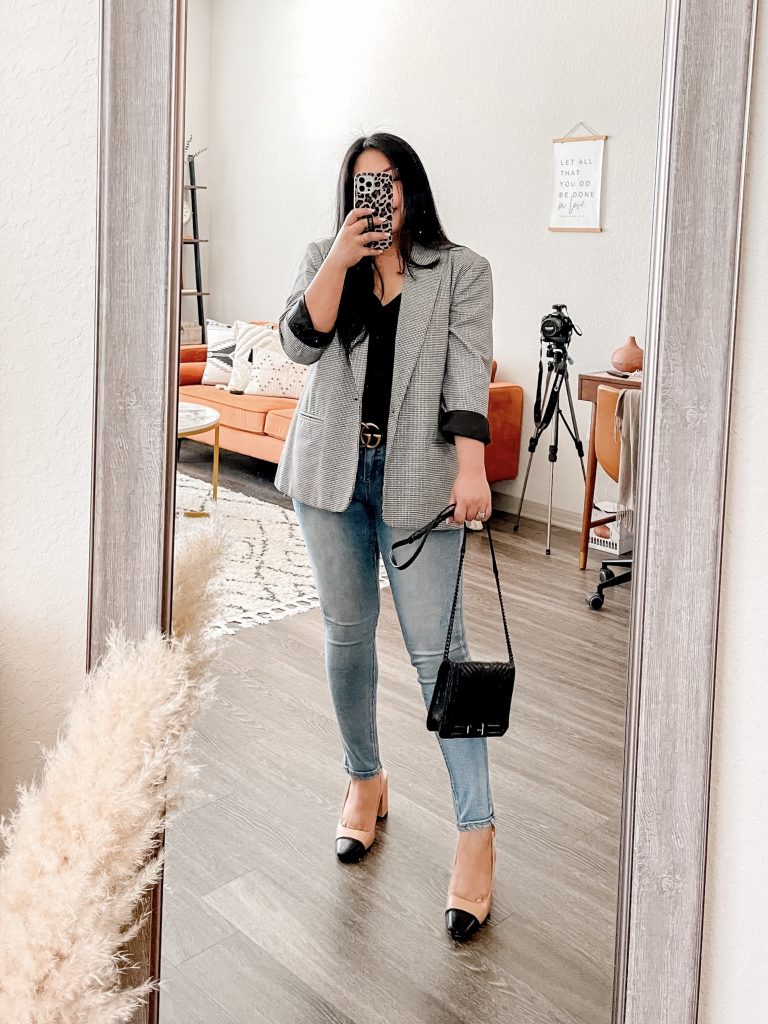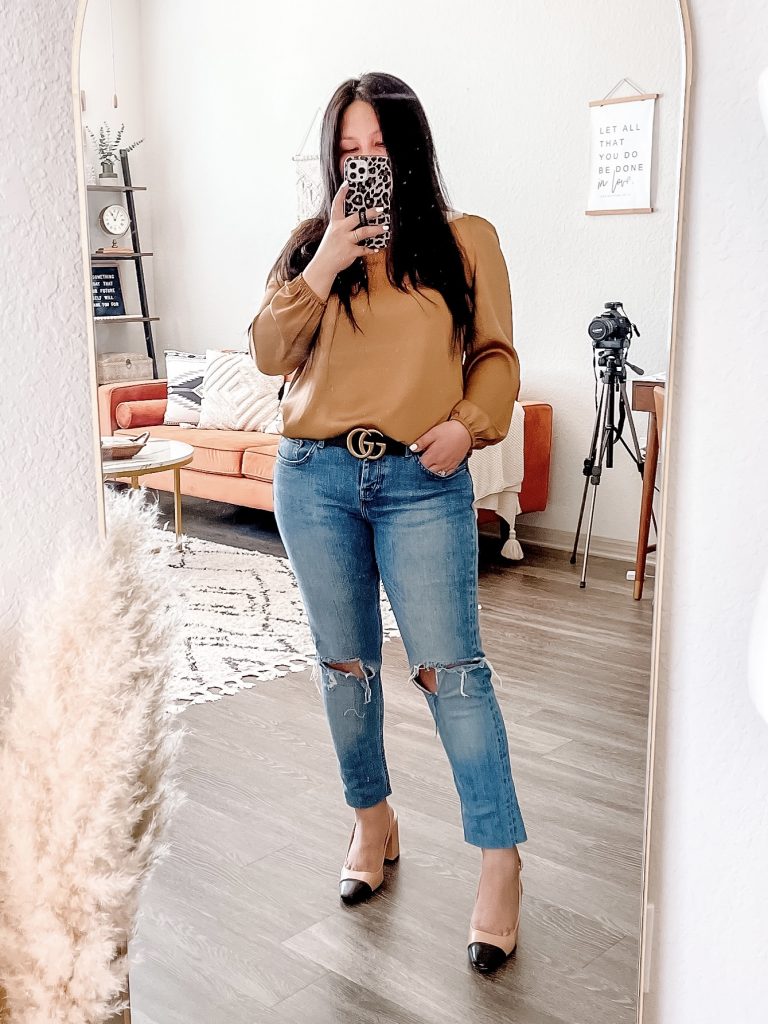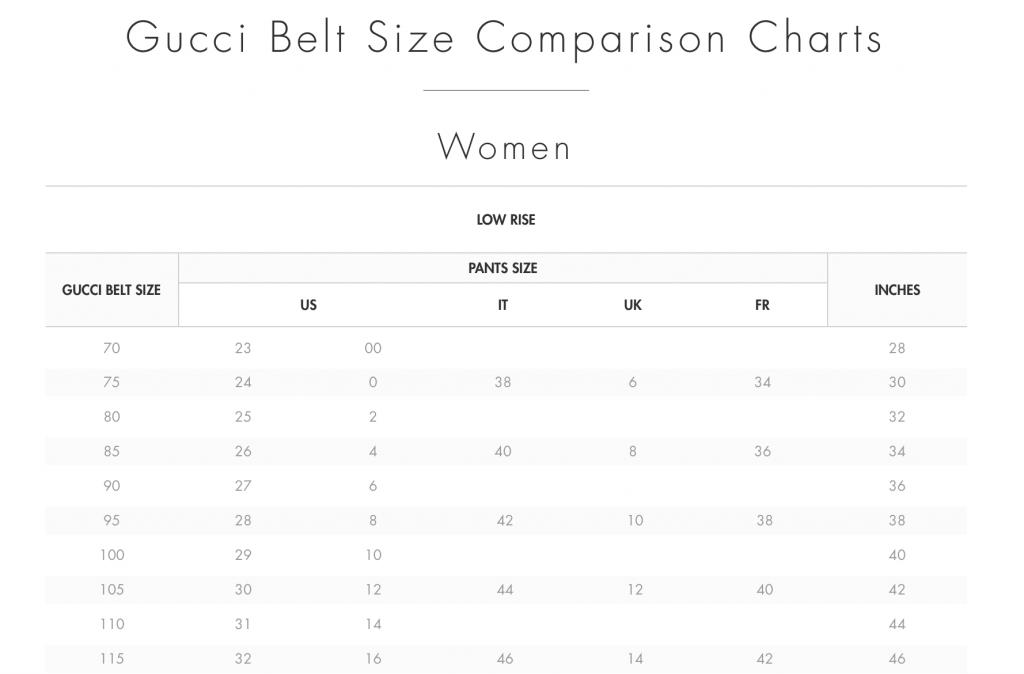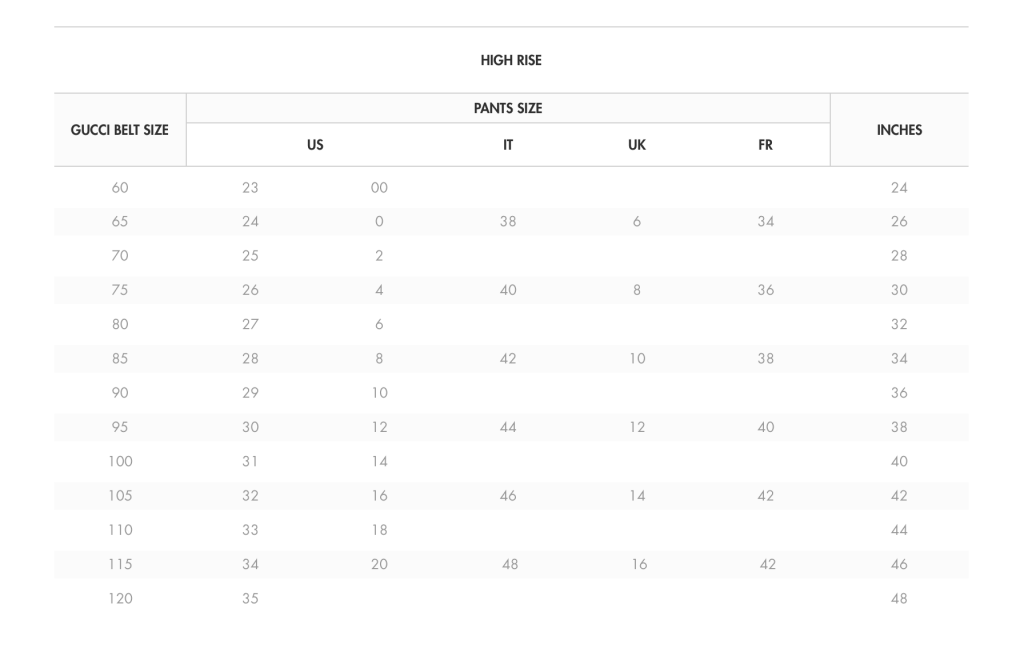 Xo,
Danee
THIS PAGE CONTAINS AFFILIATE LINKS, WHICH MEANS I EARN COMMISSION ON PURCHASES AT NO ADDED COST TO YOU. ALL PHOTOS ARE MY OWN. THANKS FOR YOUR SUPPORT!